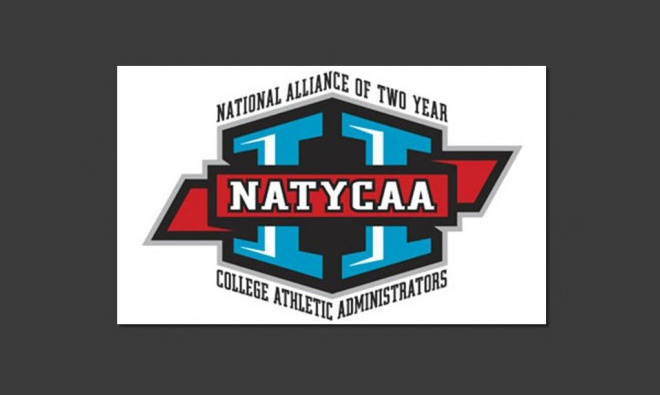 Cowley places ninth in NATYCAA Cup standings
Continuing its tremendous success, Cowley College athletics finished ninthout of 200 College's in the 2019-20 Daktronics NATYCAA Cup standings. The National Alliance of Two Year College Athletic Administrators standings is an annual report that shows how all two year schools rank in postseason results for their institution.

For an unprecedented 10th time,Iowa Central Community Collegecaptured the Daktronics Cup with 166 total points, winning theNational Junior College Athletic Association (NJCAA)Scholarship Division by a 28.5-point margin.

Cowley totaled 43.5 points to place ninth. Athletic director Shane Larsonsaid he is proud of the coaches and student athletes that made this recognition possible even without the completion of the spring sports season.

Cowley's baseball, softball, men and women's tennis, and men and women's outdoor track and field teams were unable to complete their spring seasons due to COVID-19.

"I am extremely excited to have our athletic programs stay in the top-10, especially considering the majority of our teams compete in the spring," Larson said. "Our fall and winter sports did a great job of scoring enough points to finish in the top-10. Thanks to the support of the administration, Board of Trustees, the community and our fan base, our coaches are allowed to recruit athletes that perform at a high level."

In the fall, the Tiger men's soccer team was one of 12 squads that qualified for the national tournament. Cowley repeated as conference champions, captured its first-ever district title, and won its first-ever game at the national tournament.

The Lady Tiger cross country team placed eighth nationally and the women's indoor track and field team finished 10th at the national championships.

Led by Ottis Peeler finishing as the national champion in the 184-pound weight class, the Tiger wrestling team finished 15th nationally.

Not to be out done, the Tiger men's basketball team qualified for the national tournament for the first time since the 1956-57 season. Cowley was one of eight teams selected to fill out the 24-team field during a selection show on March 9. However, the Tigers were unable to compete for a title as the national tournament was cancelled due to the COVID-19 pandemic.

Here are the top-10 standings of the NATYCAA Cup: (1) Iowa Central, 166; (2) Iowa Western, 137.5; (3) Barton County, 106; (4) Monroe College (NY), 90.5; (5) New Mexico JC, 61.5; (6) South Plains College, 53; (7) Cloud County, 52; (8) Butler, 44; (9) Cowley, 43.5; (10) Genesee Community College, 42.5.